KEAUKAHA ELEMENTARY SCHOOL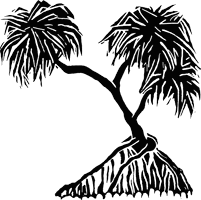 Keaukaha Elementary School
Aloha Mai Kākou!

Welcome to Keaukaha Elementary School! There is so much I can say about our wonderful school so let me start by sharing with you who we are.
Keaukaha Elementary prides itself on our long standing traditions and the generations of families who have come through our school. We were founded in September of 1930 and located in the "piko" or the center of Hawaiian Homestead Lands. Keaukaha Elementary currently provides educational services to over 420 students in grades Preschool through 6.
Our vision is "E hoe i ka waʻa! E hoʻolōkahi e! Let's Paddle Our Canoe T ogether!" The waʻa or canoe has taken a significant place in our school and symbolizes a voyage or a journey that we must travel together with each individual doing their own kuleana or responsibility to move our school forward. The image of a waʻa builds a sense of movement and interdependency on one another. Our shared vision is captured on our school uniforms that are worn proudly by our students daily.
We continue to open our doors to our families by hosting many activities and events that bridge our school, home and community. Wehena Kula (Open House) occurs in August, Lā Kupuna (Kupuna Day) in November, Evening of Song in December, Kūhio Day Celebration in March, and a traditional May Day Program have become annual celebrations for students, families and the community. ʻOhana Night activities throughout the year bring the school and families together to foster the sharing of student progress in relation to the Common Core Standards. Movie Nights and 'Ohana Luncheons were introduced recently to continue our efforts in reaching out to families and encouraging relationship building between the school and community. Families are always welcomed on our campus!
There is so much more I could share with you about our school. Just know that we love what we do! We love the students we work with! We love the community we serve!
In closing, MAHALO NUI LOA for helping us make Keaukaha such a special place to be! I am honored to lead this outstanding school and to be a part of this exceptional community.
Be Strong, Be Proud, Be Pono!
A Hui Hou,
Po'o Kumu Stacey Bello
OUR VISION:
​
E hoe i ka waʻa! E hoʻolōkahi e!
"Let's Paddle Our Canoe Together!"
Our Keaukaha Elementary ʻohana is devoted to ensuring a safe, caring and culturally-enriched
environment that embraces and nurtures our unique Hawaiian community.
We are committed to providing opportunities that allow our students to strive for excellence
in becoming life long learners who are college and career ready.
​
ALOHA
(Unconditional love, compassion, kindness and grace)
LŌKAHI
(Teamwork, collaboration, cooperation, harmony and unity)
PONO
(Righteousness, honesty and integrity)
ʻOHANA
(Family, connections that bind us)
MĀLAMA
(To take care of, serve, honor and protect)
KULEANA
(One's personal responsibility, accountability to others)