KEAUKAHA ELEMENTARY SCHOOL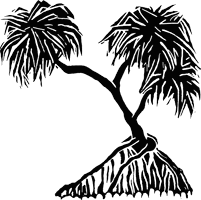 OUR VISION:
E hoe i ka waʻa! E hoʻolōkahi e!
"Let's Paddle Our Canoe Together!"
OUR MISSION STATEMENT:
Our Keaukaha Elementary ʻohana is devoted to ensuring a safe, caring and culturally-enriched environment that embraces and nurtures our unique Hawaiian community.
We are committed to providing opportunities that allow our students to strive for excellence in becoming life long learners who are college and career ready.
​
Keaukaha
CORE VALUES:
ALOHA
(Unconditional love, compassion, kindness and grace)
LŌKAHI
(Teamwork, collaboration, cooperation, harmony and unity)
PONO
(Righteousness, honesty and integrity)
ʻOHANA
(Family, connections that bind us)
MĀLAMA
(To take care of, serve, honor and protect)
KULEANA
(One's personal responsibility, accountability to others)
Keaukaha Students interpretation of our schools mission and vision.