KEAUKAHA ELEMENTARY SCHOOL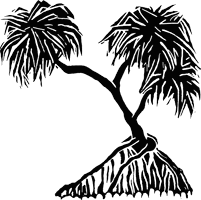 Keaukaha Critter Club was
featured on Hawaii News Now!
They are doing a wonderful job
promoting the importance of
pet

ownership!
Great job Kumu Spear and
Critter Club Students!
Our KES Critter Club has been invited to be a part of a National Live Panel discussion with key individuals who promote and advocate for animal welfare. How exciting! If you get a chance, please watch and listen to our students inspire advocacy and educate the community and world about negative pitbull stereotypes and myths.
​
Watch on Spectrum Channel 54, online at naleo.tv/channel-54.
​
If you miss the original broadcast, you can find it on-demand at naleo.tv.
​
​
Return to school tentative plan
Homeroom teachers will inform families if their child is on A or B schedule.
Keaukaha Elementary has identified four (4) designated locations around campus for staff, students and authorized visitors to enter and exit during the day.

The purpose of these designated locations is to ensure entrance and exit points onto campus are monitored, health screening of all individuals can occur, and students are staggered as they arrive and leave. Please adhere to these entry and exit points. Due to safety reasons, entry and exit WILL NOT be allowed at any other location on campus.

Designated Locations for Entry & Exit:
Desha Avenue: A-Building (two-story building)
Pua Avenue: Drop Off/Pick Up Location @ Pua Avenue gate
Baker Avenue: Kawananakoa Gym Parking Lot - Double Gates (Hale Luana side)
Baker Avenue: Kawananakoa Gym Parking Lot - Basketball Court/Playground Gate
Breakfast and Lunch will be delivered to classrooms and be eaten at the studentʻs desk.
Parent Letter to PreK, Kindergarten, and
6th grade parents. 2/19/2021
Tentative Return to School Dates by Grade Levels
We will be providing more information as we continue to monitor the situation.
Healthy activities for the month of MAY