KEAUKAHA ELEMENTARY SCHOOL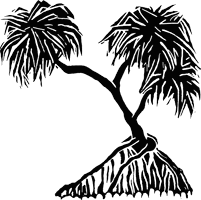 keaukaha elementary School
Yearbook Sy 2020 - 2021
​
keaukaha elementary School
may day 2021
He Aloha No Nā Lei o Hawaii
"Beloved are the flower leis of Hawai`i"
If you want to watch a specific performance, please go to the time stamp listed below:
PreK: 0:41
Kindergarten: 3:33
1st Grade: 6:19
2nd Grade: 10:57
3rd Grade: 13:07
4th Grade: 16:45
5th Grade: 20:47
6th Grade: 23:26
Return to school tentative plan
Homeroom teachers will inform families if their child is on A or B schedule.
Keaukaha Elementary has identified four (4) designated locations around campus for staff, students and authorized visitors to enter and exit during the day.

The purpose of these designated locations is to ensure entrance and exit points onto campus are monitored, health screening of all individuals can occur, and students are staggered as they arrive and leave. Please adhere to these entry and exit points. Due to safety reasons, entry and exit WILL NOT be allowed at any other location on campus.

Designated Locations for Entry & Exit:
Desha Avenue: A-Building (two-story building)
Pua Avenue: Drop Off/Pick Up Location @ Pua Avenue gate
Baker Avenue: Kawananakoa Gym Parking Lot - Double Gates (Hale Luana side)
Baker Avenue: Kawananakoa Gym Parking Lot - Basketball Court/Playground Gate
Breakfast and Lunch will be delivered to classrooms and be eaten at the studentʻs desk.
Parent Letter to PreK, Kindergarten, and
6th grade parents. 2/19/2021
Tentative Return to School Dates by Grade Levels
We will be providing more information as we continue to monitor the situation.
Healthy activities for the month of MAY